Pile Up!
Find us on Twitter | Facebook | Instagram | Youtube | Newsletter

Pile Up! is a 1-to-4 player couch coop 3D platforming adventure for friends and families! Jump on each other, explore the cardboard world together and use items you find along the way to build the wackiest piles!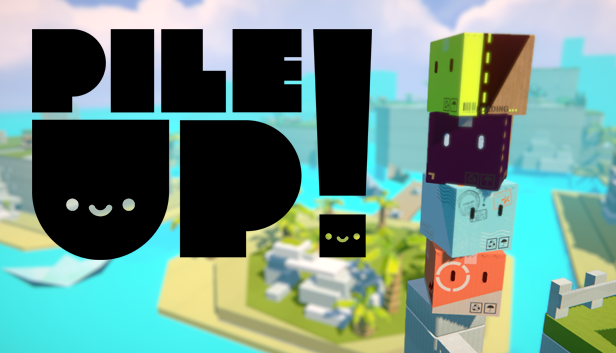 - A very simple yet deep mechanic: piling!
- An adventure you can play from 1 to 4 players!
- Join in any time with the drop in / drop out mechanic
- Crazy cardboard worlds to explore!
- Mini-games for endless coopetitive fun with your friends!
- Cute box-animals to meet and help throughout your journey!
- Multiple box-items to try out, easy to learn but hard to master!
- Even more toys to unlock and have fun with!
- Skins to customize your boxlings!
- An art direction entirely revolving around cardboard, from textures to sound design!
- A strong focus on accessibility and usability!